Our pieces are built to last with the best materials, finishes, and techniques
Custom Creations
Our furniture isn't just functional; it's a functional piece of art for your home. We also have a CNC machine to give that extra custom touch.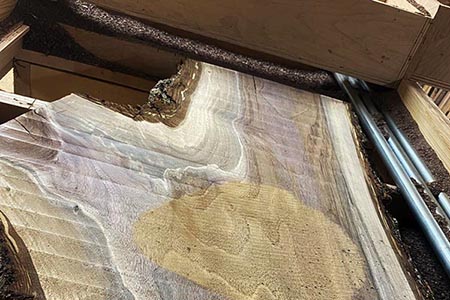 Slab Flattening
Finishing Services! We offer slab flattening and solar kiln drying at a reasonable hourly rate. We can help you prep your wood  for you. 
Interior Design
From the most stunning sliding barn door for your home to countertops and built-ins. Elevate your home interior with Illuminated Grain.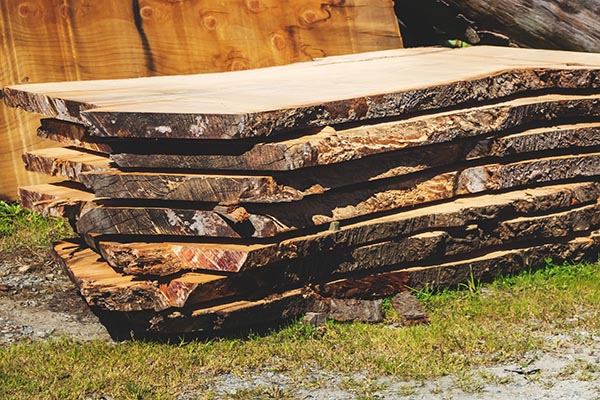 Wood Products
Are you a fellow maker or woodworker looking for exceptional quality slabs and wood products? Look no further!
Enhance spaces and illuminate the beauty of natural products. Timeless pieces of functional art using sustainable materials and urban lumber for their highest purpose.
Illuminated Grain designs custom pieces to add value and beauty to spaces with sustainable materials to create functional art pieces that will last generations.

Our mission is simple, beautiful, timeless, high-quality pieces with an earth-conscious approach. As a former chemical engineer, the fulfillment for master artisan Andrew Kruse comes from helping others to identify their vision and bring it to life in a sustainable way.
From sourcing to making and even shipping and delivery, we focus on the impact we have to ensure it's responsible. We estimate how much gasoline is used, where the wood comes from, and are proud to use a solar kiln. Our goal is to leave a net-neutral footprint for our business.
Custom Creations
From the initial concept to the fully realized creation, every single piece from our shop is custom to the core. No two pieces will ever be alike, and our personalization options mean a level of customization that is simply not possible from the big box stores.
Custom furniture is an experience, and with our dedication to customer satisfaction, we know you will love every minute of working with us.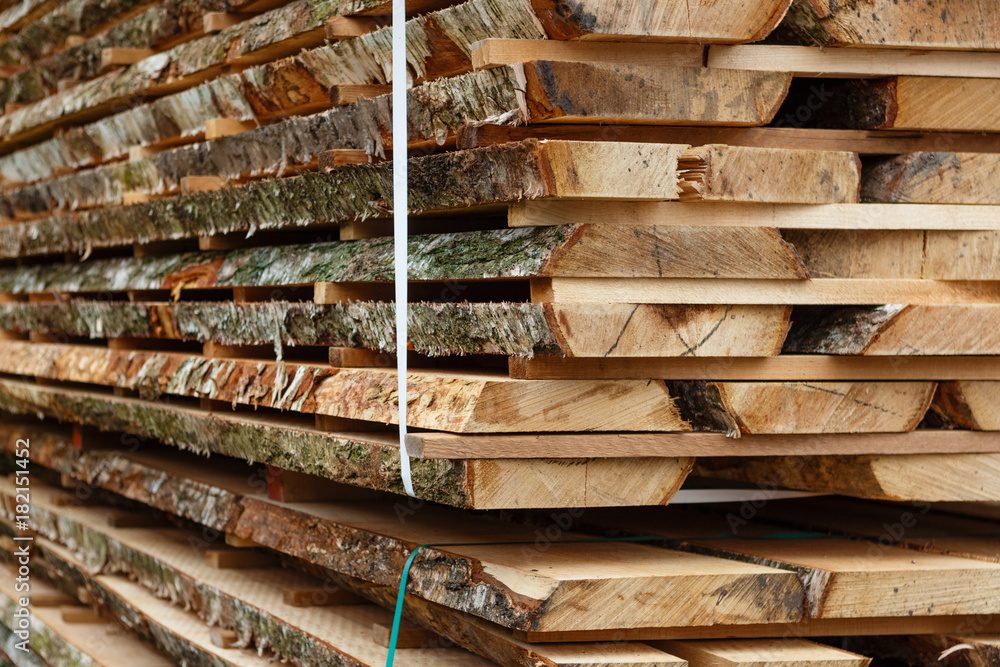 Products and Services
If you're a fellow woodworker or hobbyist, we have a stunning selection of slabs with your name on them. We also offer finishing services such as drying and flattening to add even more value to our products.
Interior Design
With our engineering background and experience building for larger spaces, including commercial buildings, we are excited to offer even more options for our customers. We do interior design projects such as built-ins, doors, countertops, mantels, and more!